Surveillance & Security Systems Michigan Wisconsin
Posted by admin at December 28th, 2016
Security Systems Michigan
Precision Technology Services is the leading provider for all of your low voltage wiring needs. Since 2008 we have been proudly protecting homes and businesses as well as providing unique wiring solutions for Upper Michigan and Wisconsin. We have dedicated ourselves to offering quality installations and services at affordable prices.
Precision Technology Services offers security systems to provide you with peace of mind. With today's state of the art equipment, the options are virtually limitless. Each system is designed specifically to fit your needs.
Precision Technology Services refuses to cut corners when it comes to your security and surveillance needs. We thoroughly evaluate your home or business to provide a customized system to get you results.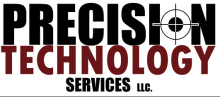 Category: Uncategorized

Post Tagged with
security systems michigan
,
technology michigan